Hohmann Custom members are passionate motorcyclists.
Our goal is to offer selected quality products for our own kind.
Subscribe to our newsletter to receive information about new products and promotions.
---
Free DEEMEED Explorer X-Small Bag out of tock
Thank you for our Customers !!!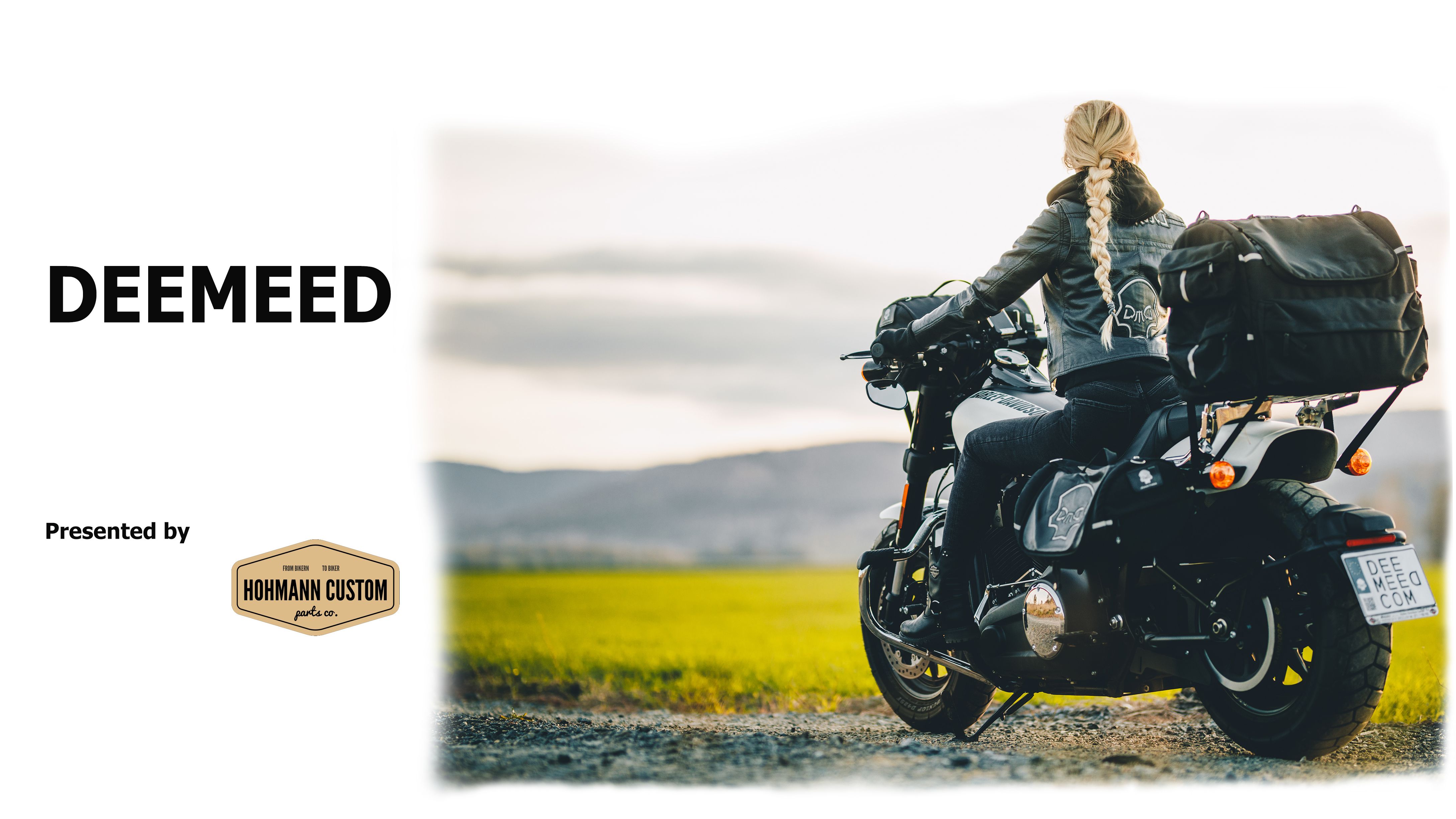 Now free for all adjustable Exhaust's

DEEMEED Explorer X-Small Bag

(until 1. March; subject to availability)
______________________________________________________________________________________________________________________________________
OffSeason Prices
(until 30. November; subject to availability)
2Asupuff Verstellbar klappenauspuff Harley Davidson Hohmann Custom bykern by kern Sportster Dyna Softail Touring Super low Iron Custom Forty Eight Roadster Sport Glide Street bob Fat bob breakout Softail slim Fat boy Deluxe Haritage Classic Road King Street Glide Ultra Limited Millwaukee eight TC Wide Glide Kesstech Penzl MCJ Jekill and hyde manuell elektronisch Exhaust adjustable ABE EG Schwarz Poliert Chrom XL1200, XL1200R, XL1200L, XL1200N, XL1200X XL1200C, XL1200X, XL1200V XL883, XL883C, XL883L, XL883R, XL883N FXDBI FXD FXDWG FXDL FXDX, FXDC, FXDS-CONV, FXDXT, FXD/I, FXDI35, FXDBI, FXDLI, FWDWGI, FXDB FXDF FFXST, FXSTI, FXST/I, FXSTB, FXSTBI, FXSTB/I, FLSTC, FLSTCI, FLSTC/I, FXSTS, FXSTSI, FXSTS/I, FLST/I FXCW, FXCWC, FXSB FXSTC, FLSTC, FXST, FXSTB FLSTF, FXSTfeD, FLSTFB, FXS FLSTN, FLSTSB, FLS, FLSTN FLHT,  FLHTI, FLHT/I, FLHR, FLHRI, FLHRC, FLHRCI, FLTR, FLTRI, FLHTC, FLHTCU, FLHTCI, FLHTC/I, FLHTCUI, FLHR/I, FLHX, FLHX/I, FLTRX, FLTRU, FLHTK, FLHTCUL, FLHTKL, FLHXS FLHT,  FLHTI, FLHT/I, FLHR, FLHRI, FLHRC, FLHRCI, FLTR, FLTRI, FLHTC, FLHTCU, FLHTCI, FLHTC/I,FLHTCUI, FLHRS/I, FLHRS, FLHR/I, FLHX, FLHX/I, FLHSI
---
Now new content by Pics/Vids
---





---

Bykern V2.0


Adjustable exhaust with Euro 4 Cat and new mechanic. 
---
 Customer video: By Kern Exhaust on Street Bob
Thank you Stefan!
---
Now also in Black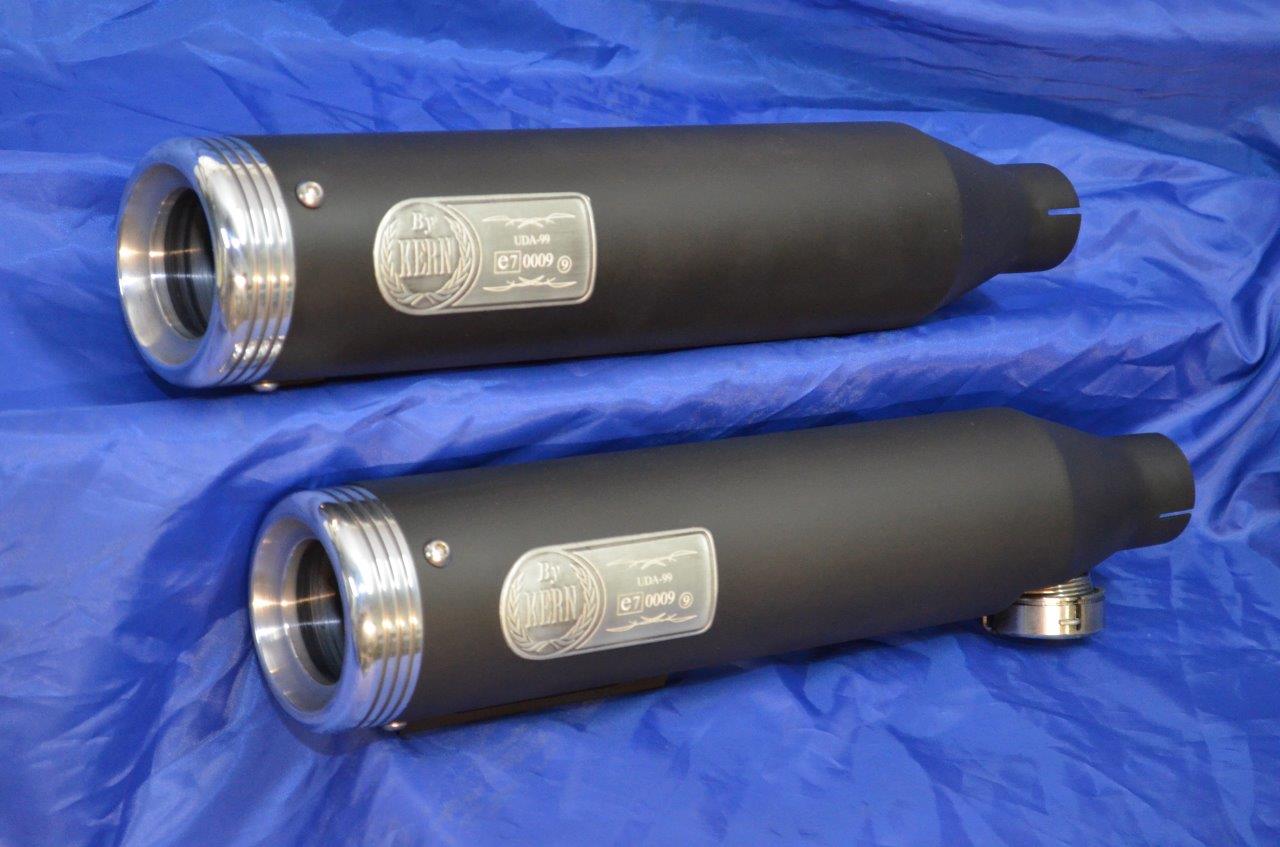 for Dyna and Sportster Models
---
Soundcheck........
... Life even much better
It's possible to change the sound of the motorcycle with one move while driving the bike from silent (street) mode to a fat stronger (sport) mode. All our exhausts have the European EC type-approval certificate.
- Easy to use with one move
- Easy to install
- Cool, fat strong Sound
- No electronics
- 100% Legal
- 100% Made in EU